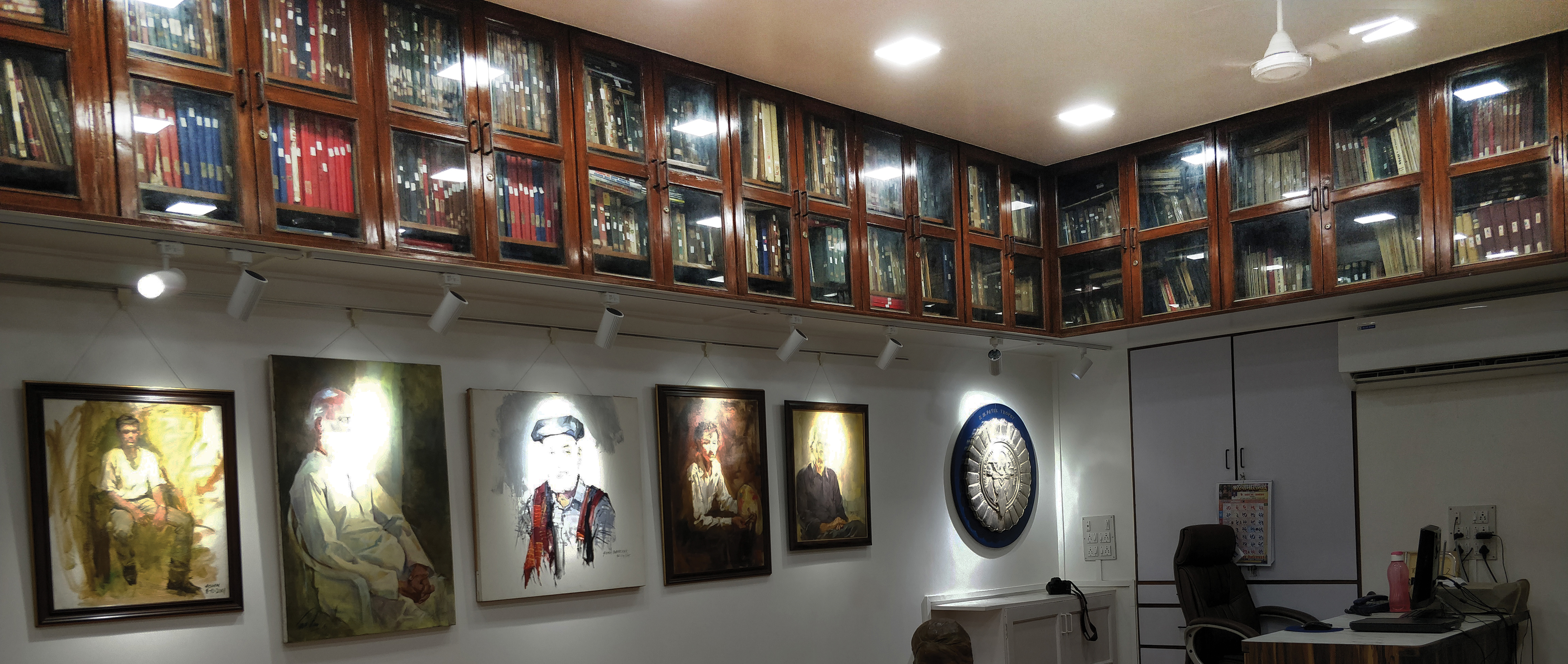 The Library
The ASI Library, started in the year 1919, with the ASI. It has around more than a couple of thousand art related books, tomes and encyclopedias. It is one of the prime objectives of the ASI to preserve, restore, design and make more space for all the books in possession.
The Society has a list of the collection that will help members to browse through the available books in the ASI Library.
Demo, Workshops and Conversations
ASI conducts demonstrations and workshops throughout the year where accomplished, experienced and veteran artists; painters and sculptors of diverse expressions are invited to demonstrate their artsmanship. Such workshops and demos are a part of various ASI's programs, study circle and life sessions events conducted in a calendar year, or through.
Its a privilege to be witnessing icons,artists of immense calibre and global repute, in action, from close quarters.